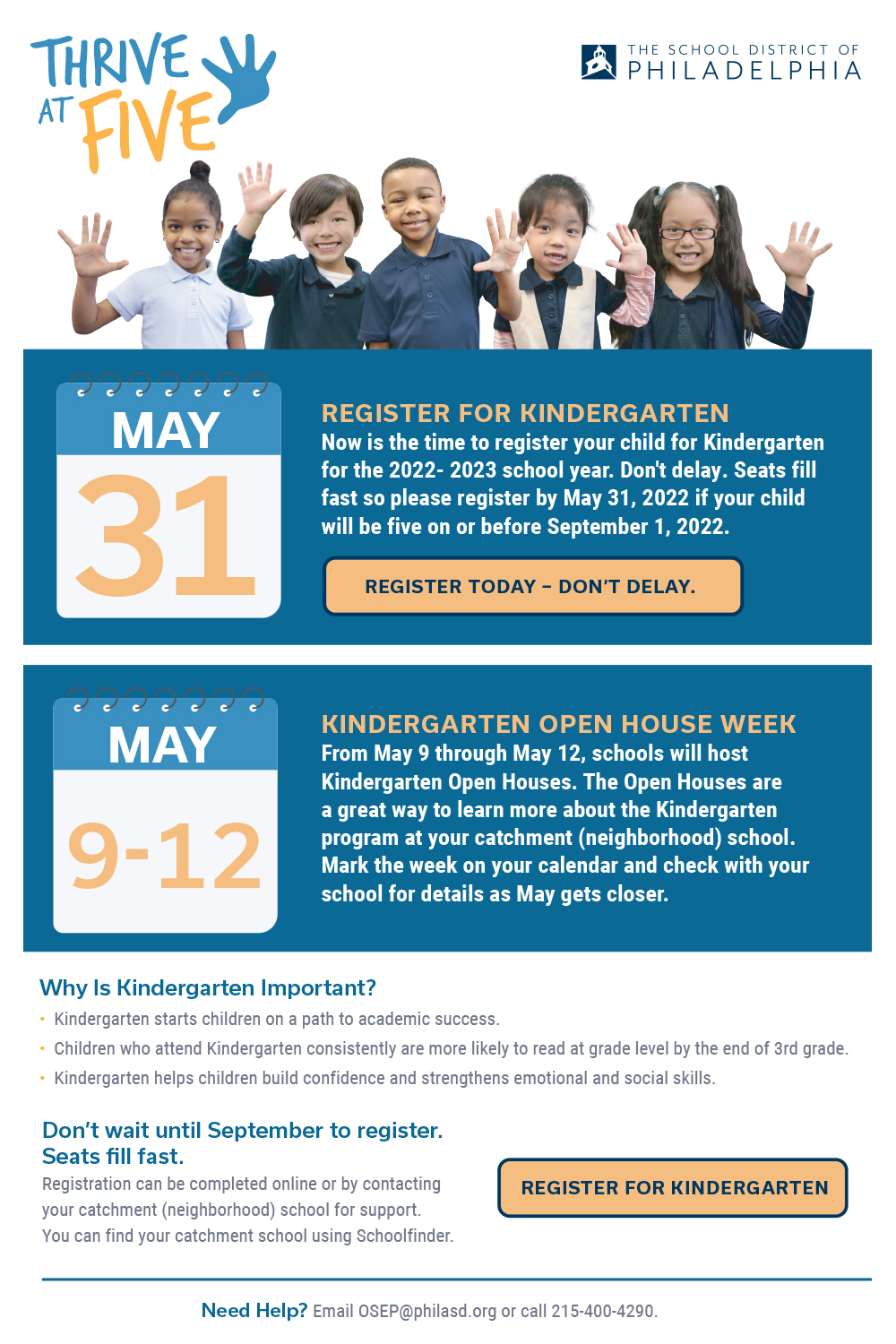 Step-by-Step Registration Directions
Find your language here – Translated Kindergarten Registration Flyer
Kindergarten Registration for the 2022-2023 school year will begin on Tuesday, January 18th, 2022!
Families planning to register, please be sure to gather these documents ahead of time. Families will need to have these items ready to upload in order to successfully register so make copies or scans of these items before you log on!
Please note this school is reaching its maximum capacity and we can only accept families that live in our catchment. You can verify this is your school by typing your address HERE. You must upload two supporting documents for proof of address.
Kindergarten applications should be submitted online. You can complete the application HERE. If you need support, you can call the school at 215-400-7970. Once your application has been accepted, we will follow up with a verification notification. We will also email you a link for our March 1st kindergarten open house.
Fanny Jackson Coppin School only accepts families in-catchment due to increased enrollment.
Enrollment is on a first come, first serve basis.
Families must provide two proofs of residency.
Kindergarteners must be up-to-date on vaccinations prior to the first day of school.
Students registering for Kindergarten for the 2022-2023 school year must reach five (5) years of age on or before September 1, 2022.
Any student that has reached the age of six (6) by September 1, 2022 and has not attended Kindergarten for the 2021-2022 school year can be registered to attend for Kindergarten.
Kindergarten Open House in person, May 10th @9:00am. Please sign up HERE. Please put only one adult's name in your party. No children please.